About AssetNet
AssetNet is a project tool that sits between EPC, Client and suppliers to manage, collect and review the tags and asset data required for maintenance.
The system specialises in collecting Equipment data, Spare Parts data, Hazardous Area data as well as key lists for vessels, hoses, flanges, pressure equipment and more.
We have an office in Australia, Asia and coming soon the Middle East. Being in the cloud means you can access the system from any location.
AssetNet provides a single system for managing tags and vendor data. This means we can move vendors away from submitting data in excel and documents.
AssetNet will spend time with you to understand your needs and how they translate into our system, including:
Assisting you to define the data management strategy to your specifications
How to customize the requirements for your project within the system
How to deploy to the hundreds of Vendors globally
How to manage and monitor Vendor deliverables in real time
The review, consolidate and approval workflow of data
Work within industry standards such as ISO15926 and ISO14224
How to export the data for further CMMS maintenance enrichment
How to produce your Vendor Data completeness reports
New Projects
Operators and EPC Contractors have become much more aware of the benefits on properly managing vendor data on projects. The Digital Asset is now of immense value.
The earlier AssetNet is engaged onto a project, the greater the cost/time efficiencies we can bring by setting you on a route for success.
It's imperative that the Asset Data collection requirements are written into the EPC tender documentation and specifications. AssetNet has comprehensive documentation to assist you in this regard.
AssetNet will provide a deployment program to get the Engineers and Vendors trained and underway quickly within the system.
Brownfield expansion Projects
AssetNet can easily be used to upload data sets on existing plants for your brownfield expansion projects.
Our Solution
Online data collection platform
Cloud based, configurable and easy to deploy A faster and better way to save a large amount of time and money on projects.
Configurable
Master data collection templates are customisable to each project and can be configured even more accurately down to Vendor Package level: only ask for the information you need therefore also reducing the burden on Vendors.
Import/Export
Here, data such as a Tag Lists, Cable Schedules, Piping Line Lists or an INtools extract can be imported into our project templates for loading into AssetNet. You can also export a data set at anytime
Data Review
Asset Data is automatically distributed via a workflow matrix to responsible engineers for review comment, colour coding, consolidation and final approval.
Validation
Your Validation team can apply comments and colour coding to ensure the vendor has a complete visual and verbal understanding of how complete and accurate the quantity of their data is.
Reporting
A customised reporting dashboard tracks progress by package and produces reports on completeness, correctness and real time progress of Asset Data.
Handover
As vendor data is submitted then validated it can be exported and handed over for other systems and teams to go to work on the maintenance build.
Partnership in Collaboration
The AssetNet network connects with engineering, project management, construction and vendors within a single web based cloud platform, the result is efficient project collaboration.
If you are an established provider of technology and value added solutions in the construction and engineering industries, consider becoming a Sales Partner. The AssetNet platform will allow you to extend the range and value of technology and services you provide to your clients, opening up new revenue opportunities for your organization.
AssetNet is always looking for ways to work with other industry solutions. This helps clients to move from one system to another as the data moves through its lifecycle.
AssetNet recommends Matrix Plus for your asset integrity, maintenance and RBI Inspection management as well as reporting and analysis. We provide users with superb productivity, speed and power connecting seamlessly with the major CMMS systems.
Key elements of Matrix Plus include:
'Asset Integrity Management System'. MatrixPlus stores, validates, analyses and manages all your important equipment and maintenance data and inspection results.
MatrixPlus gives you a complete maintenance and inspection data management package that you develop as and when needed to give you the best tailored system for your needs.
MatrixPlus redefines asset integrity management software and allows you to run the Windows environment and enjoy all the ease of use and productivity benefits that Windows provides.
MatrixPlus maintenance content management solution provides access to all project history and content and facilitates sharing of critical information between engineering and operations. Reliability-centred maintenance helps you increase production and minimize shutdowns.
The MatrixPlus RBI module allows RBI analysis, process variables and materials of construction are considered to identify the type of damage that can lead to failure, the frequency of inspections that should take place, and appropriate and cost-effective inspection techniques.
Engineering time is valuable and can be wasted going through hundreds of inspection results. MatrixPlus does it for you, producing anomaly reports or analyses created from your own data searches.
MatrixPlus is flexible and can be adjusted to accommodate all CMMS requirements and can implement maintenance builds which are fully compatible with most propriety maintenance software providers for example Maximo, JD Edwards and SAP.
www.matrixplus.com.au
Information Security
Information security is a priority as large projects become more complex and teams become more geographically dispersed.
Key elements of AssetNet information security include:
Data centres compliant with TIA942 Tier III standards for redundancy
Flexible access permission controls by project, by company and by an individual vendor
Working within ISO27001 certification, the highest global standard for information security management
Data facilities in major geographic regions, redundancy can be locally and internationally dispersed
Access permissions and passwords are strictly controlled for all users
The project administrator has control of what information is shared with other organizations on a project
Performance and reliability monitoring for around-the-clock visibility of issues, risks and threats to ensure data protection.
Advanced authentication for secure user identity validation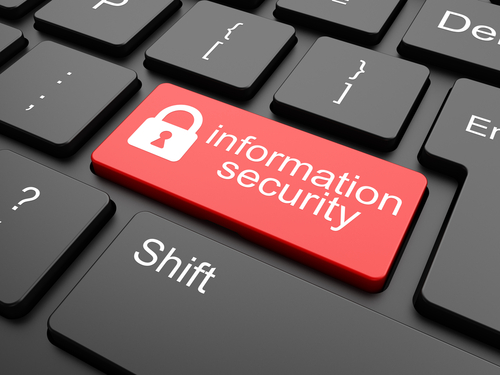 Our Functionality

Integrated workflows to review, consolidate, approve, comment and colour coding of vendor submissions.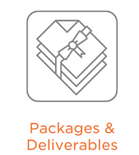 Manage multiple projects and packages within one platform. Vendor deliverables become more manageable, no need for spreadsheets and multiple databases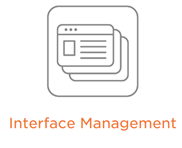 All vendors packages interface with the project administrator. You have complete control over vendors, workflows and can view all users data.

- Ensure quality processes are maintained and project information is safe and secure on the AssetNet platform.

Real time reporting on vendor and data submissions. Produce completeness reports by package to track progress.
Collaboration that works for complex projects
One shared platform
Fit for purpose cloud software that spans countries and time zones. Ideal for your many hundreds of Vendors located globally.
Project-wide workflows
AssetNet parallel workflows give you control of review, consolidation, validation and comments tracking.
Local expertise
Deploy quickly with help from the AssetNet team using project specific templates that are customised for a project and available at any Vendor location anywhere in the world.
Reduce your data timelines
Projects will shorten their data review times and close out vendor submissions much more quickly by using AssetNet.
Reduce Submission and review timelines
Don't wait weeks for spreadsheets to come through the document control process. Projects instantly receive data when submitted allowing for a much faster validation to use the data now.
Operations and maintenance
Reliability and Maintenance teams need to access data as soon as possible to start enrichment programs, AssetNet can report and export data sets easily.
Security
AssetNet uses multi layered security that complies with the highest standards for the most up-to-date deterrence threats to the system.
Work in your own way
AssetNet is accessed over the web via PC and has integration with notifications into MS Outlook so project personnel can be notified of a pending work item.
Support programs
Ensure project-wide adoption with training and support for the client, vendors and contractors on the project.
Get started quickly
Invite contractors and vendors to get started via a system notification. The system will be controlled by your project administrator.
Upload templates
Add external systems data. Enter your line lists, cable schedules, equipment tag lists and vendor data into the AssetNet template for upload into the system.
Onboard reporting
Dashboard and customizable reporting is available to show progress of packages by colour code, cell counts and percentage complete.
Audit Trails
Each submission along with all comments are captured within a revion controlled audit trail along with permanent copies of data files. Manage disputes with a complete data file record that is safeguarded by a third party.
We get results
Our customers found that AssetNet greatly improved their control over management of change, repeatable processes, turn around times and workflow management of Asset Data submissions.